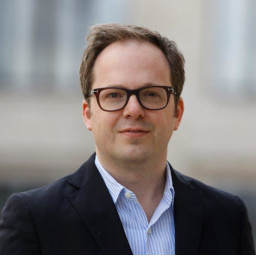 Rainer Haselmann is Professor of Finance and Accounting at Goethe University Frankfurt and CEPR Research Fellow. His research focuses on banking, financial regulation, corporate governance and the political economy of rule-making. He endeavors to foster research in these fields by an intensive cross-disciplinary cooperation that does not only result in interdisciplinary research output but also in new methodologies. To reach this goal, he will bring together young as well as established researchers in the fellowship program of the center.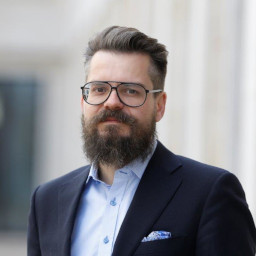 Since 2011 Tobias Tröger holds the SAFE Chair of Private Law, Trade and Business Law, Jurisprudence at Goethe-University Frankfurt am Main. His research interests include corporate law (particularly, comparative corporate governance and corporate finance), banking regulation and the economic analysis of law. Tobias Tröger aspires to connect the methods of quantitative analysis with an in-depth understanding of institutions and their evolution to achieve an innovative cross-pollination of law and finance.
Elsa Massoc completed her PhD in Political Science at UC Berkeley in Summer 2018. In 2018-2019, she was a Max Weber post-doctoral fellow at the European Institute. Her main research interests are in Comparative Political Economy, business and politics, public policy and the regulation of finance. Her book manuscript explores the role of public actors in shaping different European trajectories of finance after the crisis. She has published articles in RIPE, SER and Business and Politics.
Casimiro Nigro holds a Law degree from the university of Perugia (Italy), an LLM. from the London School of Economics and Political Sciences (UK). He has obtained a Ph.D. in Business Law from LUISS "Guido Carli" in Rome (Italy), where he has discussed a dissertation concerning the law and finance of exit transactions from venture capital-backed companies. He currently works as a post-doc at the Institution of Law and Finance Research Center, where he is - inter alia - furthering and refining his research on venture capital-backed companies.
Alexandra Dierking is a coordinator supporting the LawFin team and fellows in their work, overviewing the project funds, organizing events and serving as contact person for all administrative concerns of the project. Alexandra completed her studies of Business Administration at Trier University including studies abroad at the University of Bath. Afterwards she worked several years in the International Office as well as in the Doctoral Studies Office of a private University.
Miriam Doukkali is one of the coordinators supporting the LawFin team and fellows in their work, overviewing project funds, organizing events and serving as contact person for all administrative concerns of the project. Miriam completed her studies of Social Sciences at the Heinrich-Heine-University in Düsseldorf including studies abroad at the University of Turku, Finland. Afterwards she worked several years as a PR consultant in a PR agency based in Frankfurt.
Ioannis Asimakopoulos is working as Bank Resolution Expert at Single Resolution Board in Brussels and is writing his PhD on the enforcement of bank resolution on retail investors at University of Luxembourg. His research interests centre around banking and financial regulation with a focus on bank resolution, the impact of regulation on bank business models, and investor protection.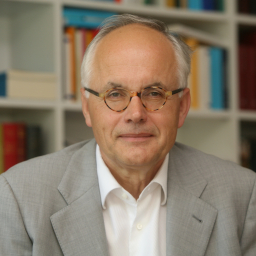 Theodor Baums
Professor for Civil and Business Law, Director of the Institute for Law and Finance
Theodor Baums is Prof. emeritus of Civil and Business Law at Goethe Universität Frankfurt. His reasearch interests are corporate governance and the law and economics of corporate finance, both also in a comparative and historical perspective.


Matthias Goldmann has been a Junior Professor of International Public Law and Financial Law at Goethe University since 2016. He focuses on sovereign debt issues, monetary law, and banking regulation. He approaches these topics from a public law perspective, embedding the law in its historical, political philosophical, and political economic context. Stations in the past include New York University, the London School of Economics, the European University Institute, and Università di Torino.
"Combining research in law and economics, with a special focus on finance, is mutually beneficial for both disciplines. It equips legal analysis with additional, theoretical and empirical toolkit, and ensures that economic analysis is conducted within an appropriate institutional framework."



"Bringing Law and Finance closer together has been, since its inception, a major element of the research planning at Goethe University's House of Finance. The idea is to render finance research more relevant for society, which ultimately requires a deeper understanding of legal institutions and practice than it is traditionally embodied in financial economic analyses and policy design. The "Kolleg Forschergruppe" LawFin has the potential not only to fulfill these interdisciplinary ambitions, but also to leave a trait on the standard curriculum in both fields, finance and legal studies."



"Most legal rules are about changing behavior. Hence, making them and applying them requires an underlying theory about decision making. Disciplines such as economics, behavioral finance, or neuroeconomics provide such theories. Setting the stage for a multi-disciplinary debate at the LawFin Center will be fascinating!"
"Economists study the impact of financial regulation on financial institutions, markets and the real economy, but are usually silent about the political forces that shape regulation. The LawFin Center helps to break this silence. Bringing top legal scholars and economists together facilitates cross-pollination of ideas and shapes a new interdisciplinary research agenda."
"When analysing policies affecting the financial sector and the real economy, economists face the risk of giving too much weight to unimportant regulations and, conversely, missing institutional details that turn out to be crucial. Joining forces with legal scholars will be crucial to achieve a better understanding of the economic effects of legal institutions."